Spain's fastest growing fixed fee international estate agent
Providing a unique fixed-fee solution for both buyers and sellers of Spanish property, saving all parties to the transaction thousands of Euros.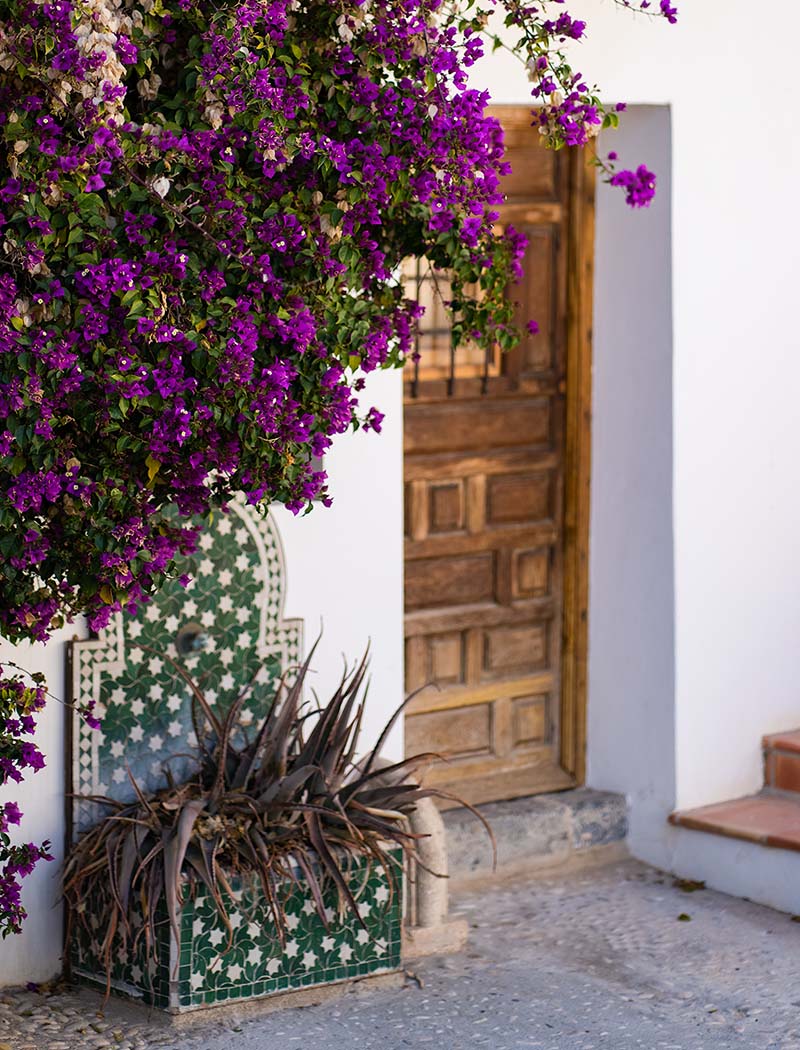 The Old Way
Leveraging decades of industry experience has equipped us with a nuanced understanding of the needs and challenges of international buyers and sellers in the Spanish property market. We've consistently noticed two prevalent concerns raised by both vendors and buyers.
The first concern relates to exorbitant estate agency fees, some of the highest in Europe. For instance, while in the UK, fees under 1% have become commonplace, the Spanish Costas continue to uphold an industry standard of 5%. This steep fee structure often leads to dissatisfaction among clients.
The second issue is the prevalent lack of transparency in a market where fee structures are often concealed from buyers. This ambiguity adds an extra layer of complexity and uncertainty for individuals navigating the property market.
In essence, our extensive experience has given us the unique ability to empathize with the issues faced by our clients and respond with solutions that directly address these concerns.
Our
unique model

has been created as the perfect hybrid solution between the local full-service estate agency and the price point of the online agent.
The 5 Real Estate way
Our solution significantly outshines the competition on two fronts: full-service estate agents and online agents.
Against the traditional full-service estate agents, we offer an unparalleled level of service. We provide all the services that these agents offer, and more. Our competitive edge lies in our intimate knowledge of every property we represent. Rather than relying on third-party collaborators who may not have personally seen the properties, our team has a first-hand understanding of each property. This results in a superior ability to match properties with potential buyers.
Additionally, our pricing structure offers significant savings compared to full-service estate agents. At the very least, our clients can expect to save €4,000 compared to standard estate agency fees. In many instances, the savings can exceed €10,000, providing undeniable financial advantages.
As for online agents, our model also holds considerable benefits. While most online companies charge upfront fees – which can be higher than ours – our model ensures continuous motivation to sell your property. They take their fees at the point of listing, raising questions about their incentive to actively sell the property since there are no further financial gains for them. These companies often function more as property listers rather than active sellers, a drawback that our model overcomes.
To sum it up, our proposition aligns with both the sellers' and buyers' interests. We are constantly adapting to the evolving technology of our times, delivering top-tier service and exceptional value to our clients. Our goal is to enhance the property buying and selling experience in the modern age.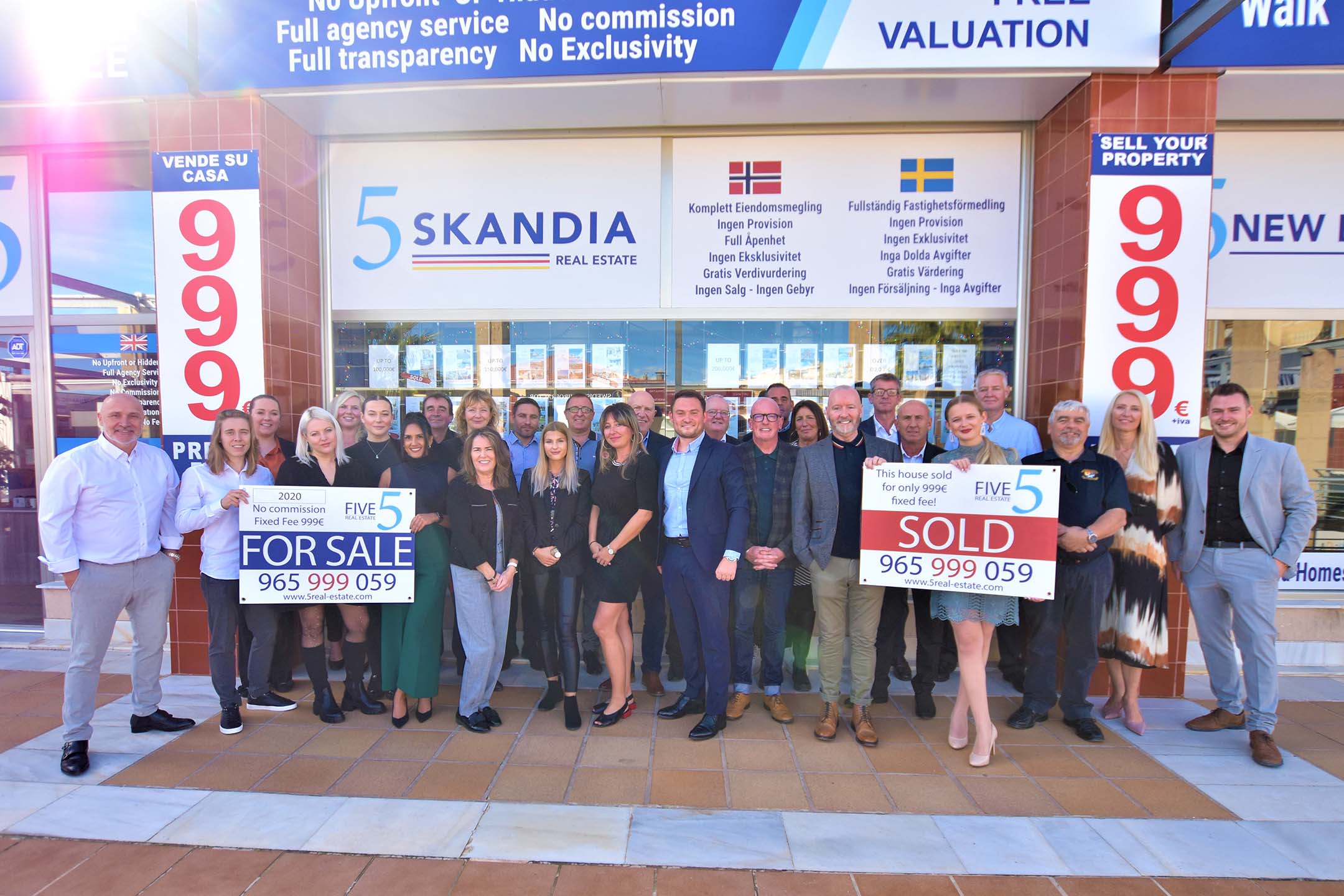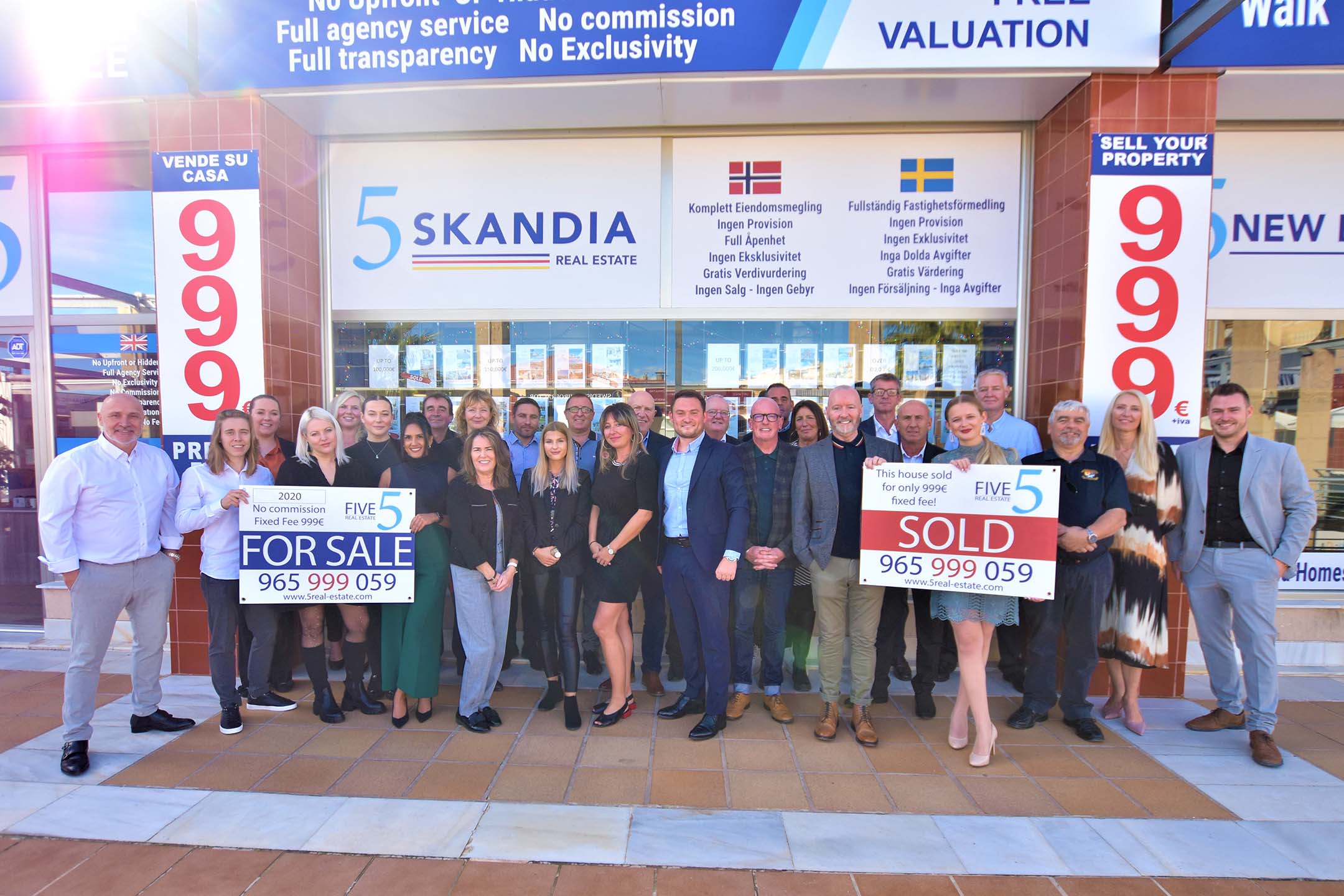 Our Offices
We have 10 offices in the Costa Blanca & Murcia Region.
Our Offices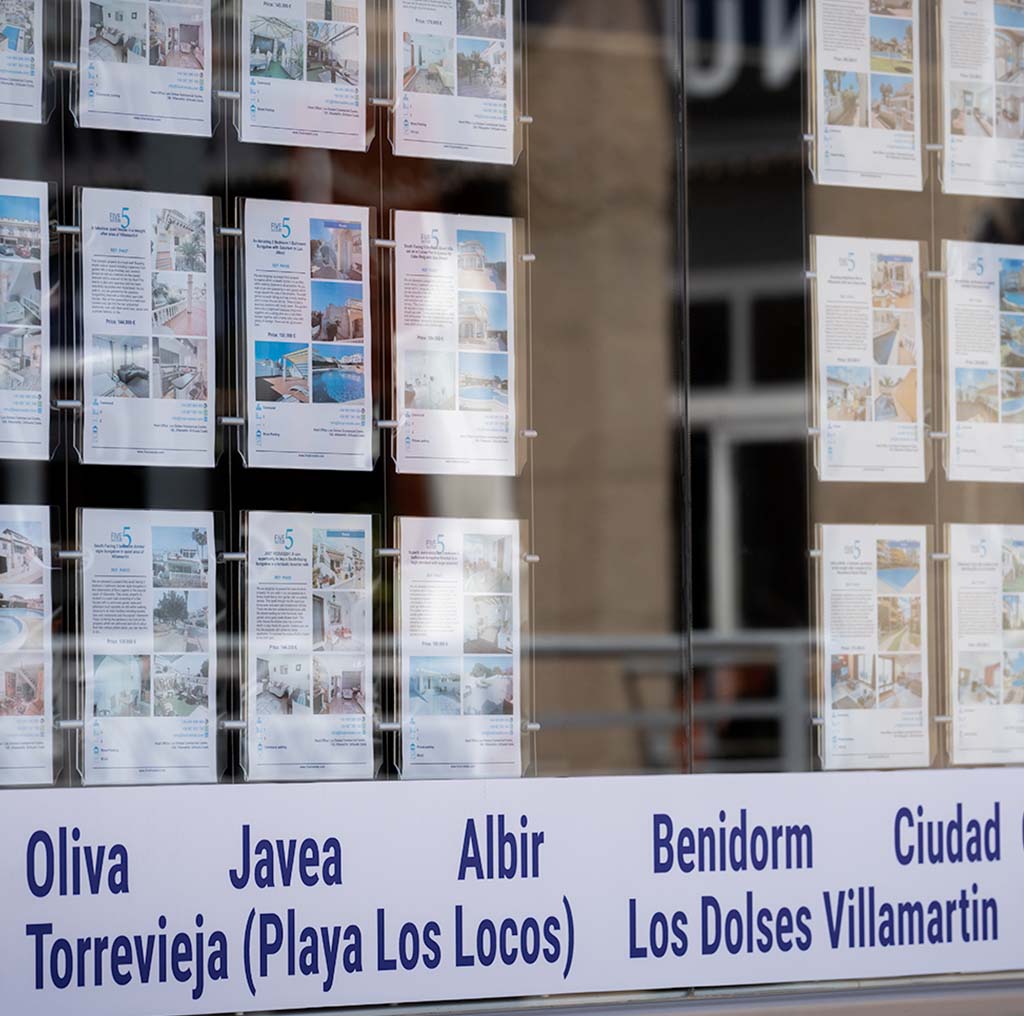 Transparent fees
Welcome to 5 Real Estate, where our distinctive fixed-fee model ensures you save money as a buyer or seller!
We're thrilled you've decided to entrust us with your real estate needs. With our years of industry expertise in the Spanish property market, we're well-positioned to understand your expectations, whether you're planning to buy or sell.
Our approach sets us apart from traditional estate agencies, as we prioritize complete transparency throughout the process. We believe it's essential for you to have a comprehensive understanding of our fee structure and the direct benefits it offers to international clients navigating the Spanish property market. Rest assured, our innovative model is crafted to serve your best interests.
Deposits & High Standards
If and when you have an offer accepted on a property, you will need to put down a deposit to secure it. The initial deposit to reserve the property is €5,000 plus our €999 + IVA representative fee. After 30 days of receipt of the reservation fee, you will be required to pay an additional 10% of the agreed sale price.
One thing we do stress is that although our fees are low our standards are high! We operate a full estate agency service superior to industry standards.